Adult Entertainment and Sexual Pleasure is our Business
Providing comfortable, clean and discreet adult entertainment in Sacramento
About Our Sacramento Store
Discreet, Professional, Helpful and Welcoming
Our Goal is Adult Sexual Pleasure and Empowerment!
Secrets Love Boutique opened as an adult store in Sacramento in 2003 with one goal in mind, to bring as many adults as much sexual pleasure as possible in a safe and healthy way. We provide a friendly, clean, well-lit alternative to conventional adult bookstores.
We provide high-quality adult products, adult education, and adult information about sexual health, pleasure, and empowerment.
Monday to Thursday 11 am – 9 pm
Friday and Saturday 11 am – 10 pm
Closed Sundays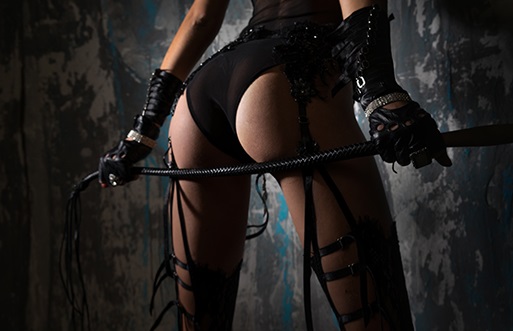 Tour Inside Our Adult Store!
Walking into a Sex Shop in Sacramento should be Exciting!
We were disappointed in the selection and locations of the other adult shops in Sacramento that were out there. If you wanted to go into a sex shop you only had dark, dingy adult bookstores that gave you the creeps and usually had something not so savory going on inside them.
We wanted a sex shop in Sacramento to be able to go and really explore the whole world of adult toys and products. An adult store where you could potentially have a naughty date with your significant other and at the same time feel safe and confident in the products you were purchasing.
Secrets Love Boutique was born out of this vision. It is the sex store we always wanted to shop in.
Let us help you fulfill your fantasies and spice up your sex life.
Over 20 Years of Reliable Service and Satisfied Customers
Secrets Love Boutique is designed to be an adult store in Sacramento that provides a clean, comfortable, and discreet adult environment to explore adult fantasies. We wanted to take the adult shopping out of the seedy back alley and make it a brightly lit and pleasurable experience that could appeal to everyone.
Our efforts were met with immediate enthusiasm and appreciation from men and women alike. The adult shop has been successful for the last 15 years, thanks to a faithful and supportive clientele in search of adult sex toys, personal and sensual care products, sexy clothing as well as informative and educational instructions and demonstrations.
Come In and Shop our Wide Selection Today.
The only way to get a real sense of the experience that Secrets Love Boutique offers is by making your way into the store. Our friendly staff is ready to answer any and all questions you have about our wide range of adult products and sex toys. Please come and take a look around and we will be happy to find you exactly what you're looking for.
We carry a little bit of everything you could imagine. But we're happy to give you a list of the top adult toys in the shop. The Adult Products We Carry:
Personal Lubricants, Vibrators, Dildos, Sex Dolls, Sex Games, Novelty Gifts for Bachelor and Bachelorette Parties and other Occasions, Anal Toys, Strap-Ons and Harnesses, Fetish Play Items like Handcuffs, Bondage Sets, Lingerie, and Sexy Clothing – All Available in XXX Sizes, Herbal Supplements and so much more!
A Safe and Non-Judgmental Adult Entertainment Experience!
We are proud to provide a safe and welcome adult shop in Sacramento where you can feel comfortable discussing your adult sexual needs or how to use the adult toys and personal adult products we carry – all without feeling embarrassed or shy. Our Adult store in Sacramento is clean, discreet, and classy, welcoming everyone.
Shop Lingerie in store or online
Secrets Love Boutique offers exceptional styles of intimate apparel and lingerie for women and men. Our merchandise is attractive, trendy, comfortable, and of course sexy and classy. We are well known for carrying lingerie for women and men in a wide variety of sizes, from small to 4X!
We are constantly adding new, creative, and exciting lingerie lines that we source from a wide variety of suppliers including Rene Rofe, Oh la la Cheri, Mapale, Fantasy Lingerie, Coquette, Leg Avenue, Prowler, Allure Lingerie, Male Basics, Escante, G World, and many many more!
All our lingerie offerings and products have been designed by professionals with many years of experience in the fashion and lingerie industry. Secrets Love Boutique has been offering intimate apparel and lingerie for more than 15 years now. In this period of time, we have expanded our product lines in order to fit the increasing market's demand and will continue to do so for years to come. We constantly order new original lingerie designs with a huge selection of unique fabrics and assorted colors. It is one of our top priorities to constantly supply our customers with original and quality lingerie products.
What People Are Saying About Our Adult Store
Find Anything You Need
for Any of Your Fantasies
Sexual Health
and Empowerment
6026 San Juan Ave, Suite A&B
Citrus Heights, CA 95610
(916) 332-5809
Monday to Thursday 11:00am – 9:00pm
Friday and Saturday 11:00am – 10:00pm
Closed Sundays
Online 24/7
6026 San Juan Ave, Suite A&B
Citrus Heights, CA 95610
(916) 332-5809
Monday to Thursday 11:00am – 9:00pm
Friday and Saturday 11:00am – 10:00pm
Closed Sundays
Online 24/7